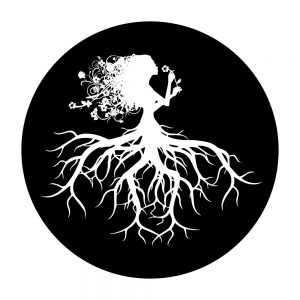 Roots Salon
Our salons specialty is Curly Hair! We love everything about it and we want you to love it too! We do wet cuts, and style hair naturally. For men, we offer Scissor Haircuts to create a blended haircut. If you're a woman with short hair, we specialize in Women's Scissor Haircuts creating a well blended and soft look.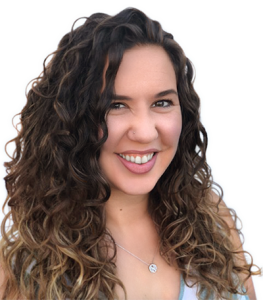 Sara Bassett
Sara has specialized in curly hair for 12 years and established Roots Salon in 2013. Roots Salon is located in the heart of Nob Hill. We believe that a good hair style is built on the foundation of communication. Making sure that as a client your needs, concerns, and vision are heard and understood, each and every time. With a passion for perfection and a strong sense of community, this is definitely a salon in which you can feel comfortable, while you are pampered and able to relax.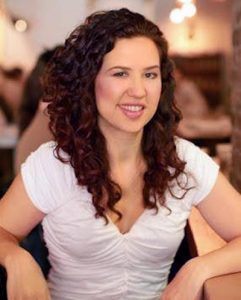 SARA
After moving to New York City from New Mexico, I did my best to learn as much as I could in my industry. I specialized in Curly Hair at Ouidad flagship salon in Manhattan, and then I did high end men's cuts at Fleischman's a men's salon. I also worked in fashion week and did editorial work for print and television. I really wanted to return to New Mexico and create a NYC style salon in Nob Hill Albuquerque. For me, it is important that we match your hairstyle to your lifestyle, to create the best look for you. Every appointment includes a thorough consultation where I really listen to all of your questions and concerns. My clients often comment on the longevity of their haircuts and how their hair looks good even it's growing out.  I love creating a relaxed experience, really listening to my clients and discussing all of their needs. All that and a wonderful head massage, will keep you coming back.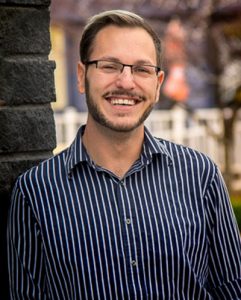 BRADLEY
Bradley is Roots Salon's expert colorist. He is excellent at helping every client reach their hair
color goals, from vibrant fashion shades to subtle tonal color. Bradley also takes the time to educate his clients on how to maintain the color and health of their hair.
Bradley has worked with Sara for 4 years, during which time he has honed his curly hair skills. He is passionate about helping clients love their curly hair, through cutting, styling, and taking care of their curls. Bradley listens to his clients needs and wants, and thoroughly consulting with each client to get the best style for their hair. Curly or straight, bold to subtle, Bradley, will strive to make you happy with your hair!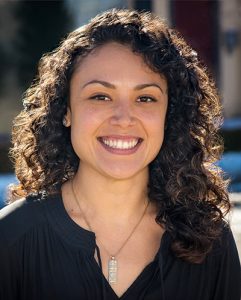 Chloe completed cosmetology school at Arrojo in New York City. After School, she apprenticed at Ouidad flagship salon in Manhattan. During her time in NYC, Chloe also did editorial work with Arrojo Underground, Ouidad and ECRU New York.
Chloe straightened her hair for most of her life, until she went to cosmetology school in Manhattan where she was delighted to have her first haircut for curly hair. She could not believe how easy it was to do and that she was no longer a slave to the flat iron. This is what lead her to seek out a hair salon that specializes in curly hair. Chloe's passion is showing people how good their hair can look naturally curly!
Our curly haircuts are based off the Ouidad cutting style and include a full consultation, a scissor cut and a naturally curly style, dried with a diffuser.
We primarily do Men's scissor haircuts. Clippers can be used by request.
COLOR
Bradley, our color specialist, will help you find the best color for your desired look and lifestyle. He offers all over color, root touchups, highlights, balayage, ombre, as well as dramatic bright colors.
| | | |
| --- | --- | --- |
| Women's Cut | . . . . . . . | 65.00 |
| Men's Cut | . . . . . . . | 40.00 |
| Bang Trim | . . . . . . . | 15.00 |
| Consultation | . . . . . . . | 15.00 |
| | | |
| --- | --- | --- |
| Women's Cut | . . . . . . . | 55.00 |
| Men's Cut | . . . . . . . | 30.00 |
| Bang Trim | . . . . . . . | 15.00 |
| Color | . . . . . . . | 70.00 |
| Highlights | . . . . . . . | 70.00+ |
| Toner | . . . . . . . | 30.00 |
| | | |
| --- | --- | --- |
| Women's Cut | . . . . . . . | 48.00 |
| Men's Cut | . . . . . . . | 25.00 |
| Full Highlights | . . . . . . . | 110.00 |
| Partial Highlights | . . . . . . . | 75.00 |
| Color Retouch | . . . . . . . | 60.00 |
Hours of Operation
Tuesday – Friday  10am – 6pm
Our Address
Roots Salon
3211 Silver Ave SE
Albuquerque, NM